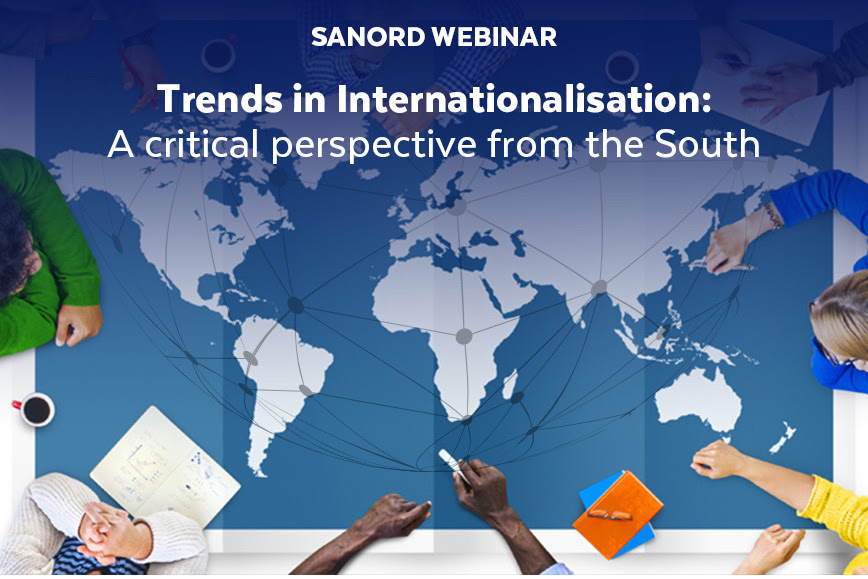 Webinar – Trends in Internationalisation: A critical perspective from the South
25/05/2023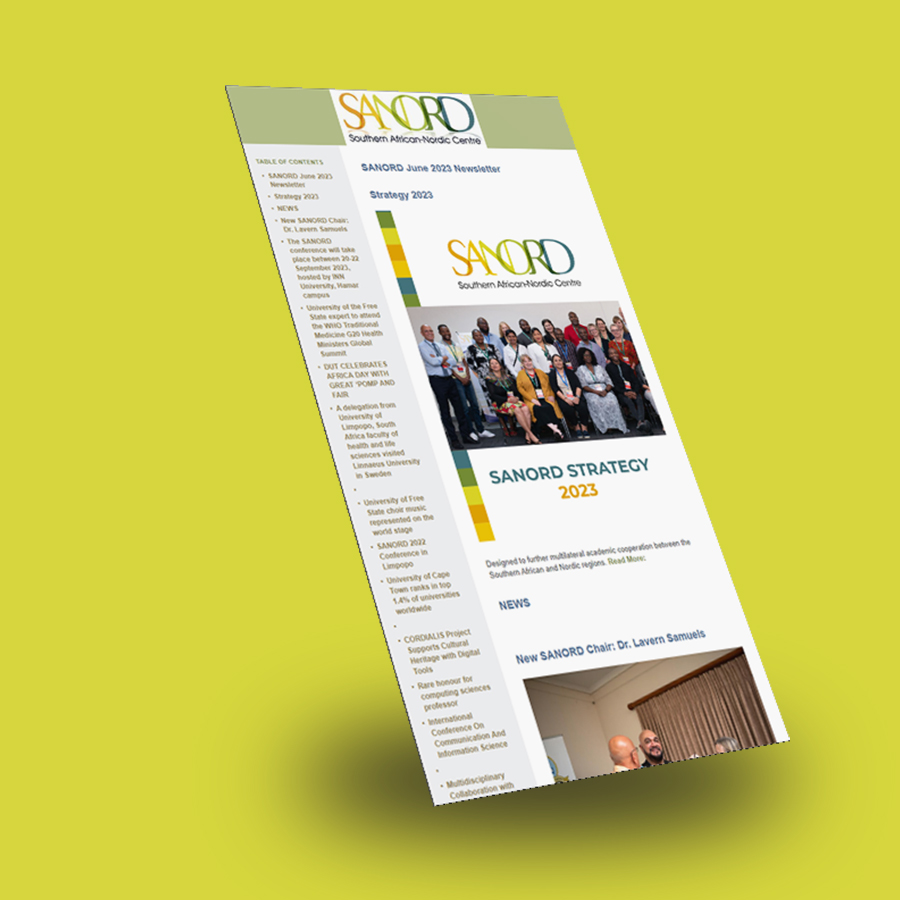 SANORD First edition Newsletter 2023
18/06/2023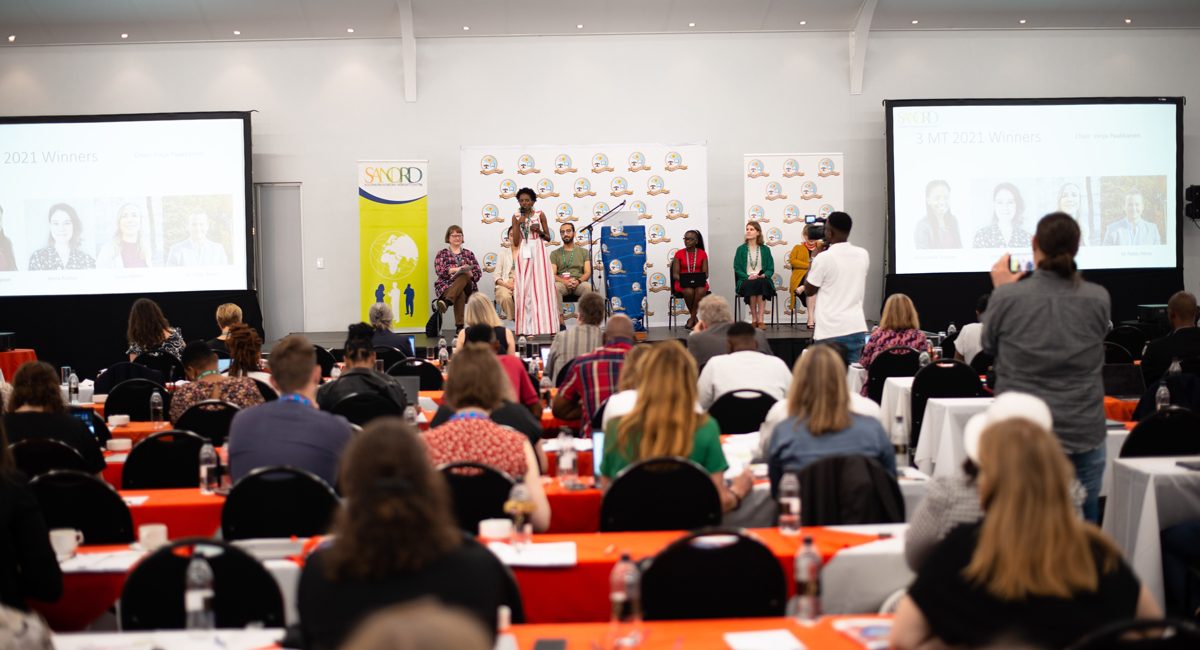 SANORD 3MT- Competition 2023
Call open for SANORD universities to submit letter of interest.
May 2023 – call opens for SANORD universities to submit letter of interest.
15 July 2023 – deadline for SANORD university to register for the 3MT.
30 July 2023 – deadline for conducting the local SANORD 3MT competition and choosing a winner. When submitting the video and PowerPoint please ensure that the CP has included a signed letter. PhD -students at each local 3MT submits a presentation as a film and a ppt-slide.
20-22 September 2023 – presentation at the SANORD annual conference at INN, Hamar, Norway. Hybrid event.
The 3MT competition will be held in Hamar in a Hybrid event.
How to get involved?
---
Register as a university for the competition
Arrange the local SANORD 3 MT competition at your university
Submit the winning presentation to the SANORD Central Office
The global SANORD competition where a panel evaluates submitted presentations and power point slides (one per student).
Prize:
---
3 minute presentation at the annual SANORD conference
Scholarship which covers conference fee and accommodation.
COMPREHENSION:
---
Did the presentation help the audience understand the research?
Did the presenter clearly outline the nature and aims of research?
Do you know what is significant about this research?
Did the presentation follow a logical sequence?
ENGAGEMENT:
---
Did the oration make the audience want to know more?
Was the presenter careful not to trivialise or dumb down their research?
Did the presenter convey enthusiasm for their work?
Did the presenter capture and maintain their audience's attention?
Would I like to know more about the speaker's research?
COMMUNICATION:
---
Was the thesis topic and its significance communicated in language appropriate to a non-specialist audience?
Did the speaker use sufficient eye contact and vocal range; maintain a steady pace, and a confident stance?
Did the speaker avoid scientific jargon, explain terminology that needed to be used, and provide adequate background information to illustrate points?
Did the presenter spend the right amount of time on each element of their presentation – or did they elaborate for too long or were rushed?
Did the PowerPoint slide enhance, rather than detract from, their presentation – was it clear, legible, and concise?
Rules
---
One single static PowerPoint slide is permitted (no slide transitions, animations or 'movement' of any description, the slide is to be presented from the beginning of the oration).
No additional electronic media (e.g. sound and video files) are permitted.
No additional props (e.g. costumes, musical instruments, laboratory equipment) are permitted.
Presentations are limited to 3 minutes maximum and competitors exceeding 3 minutes are disqualified.
Presentations are to be spoken word (e.g. no poems, raps or songs).
Presentations are to commence from the stage.
Presentations are considered to have commenced when a presenter starts their presentation through movement or speech.
The decision of the adjudicating panel is final.
Selecting Your Judging Panel
---
To provide every competitor a similar experience, it is recommends considering the following when composing your judging panel.
Include between three to five judges on your panel.
Balance your judging panel by age, gender, academic/professional positions, and discipline.
Consider including a marketing staff member (for example, a representative from your communication/marketing team or from the Graduate School if applicable).
While judges should declare any conflict of interest, they should still vote on each 3MT presenter's oration, even if the presenter is from their discipline.