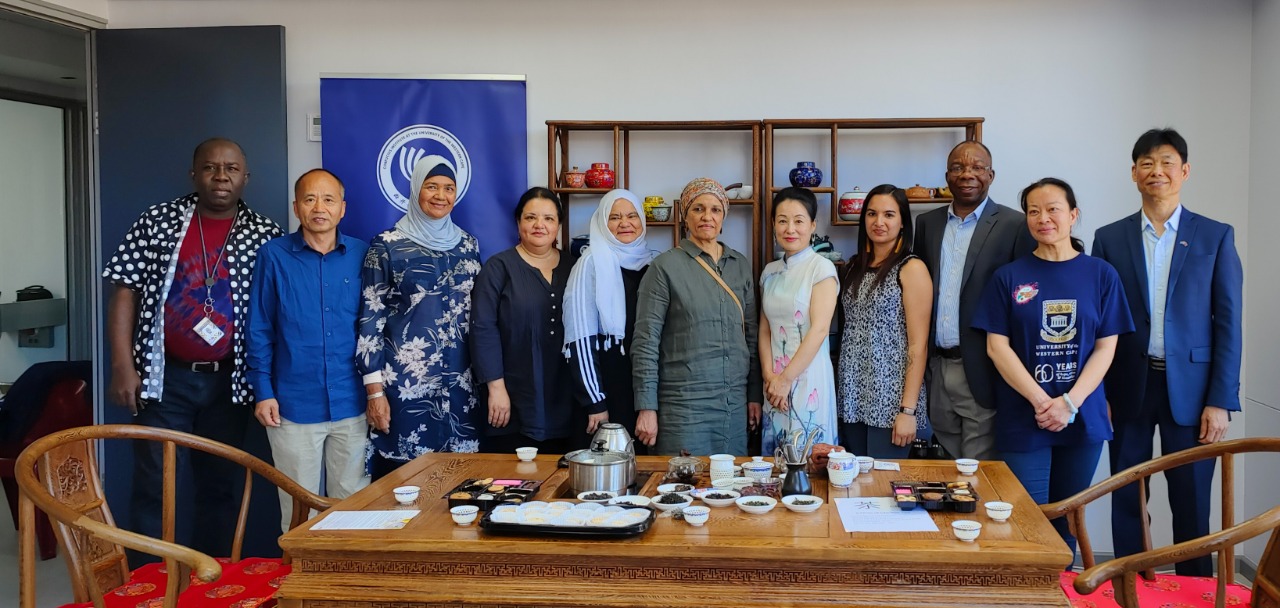 Confucius Institute Grand Office Opening
04/11/2022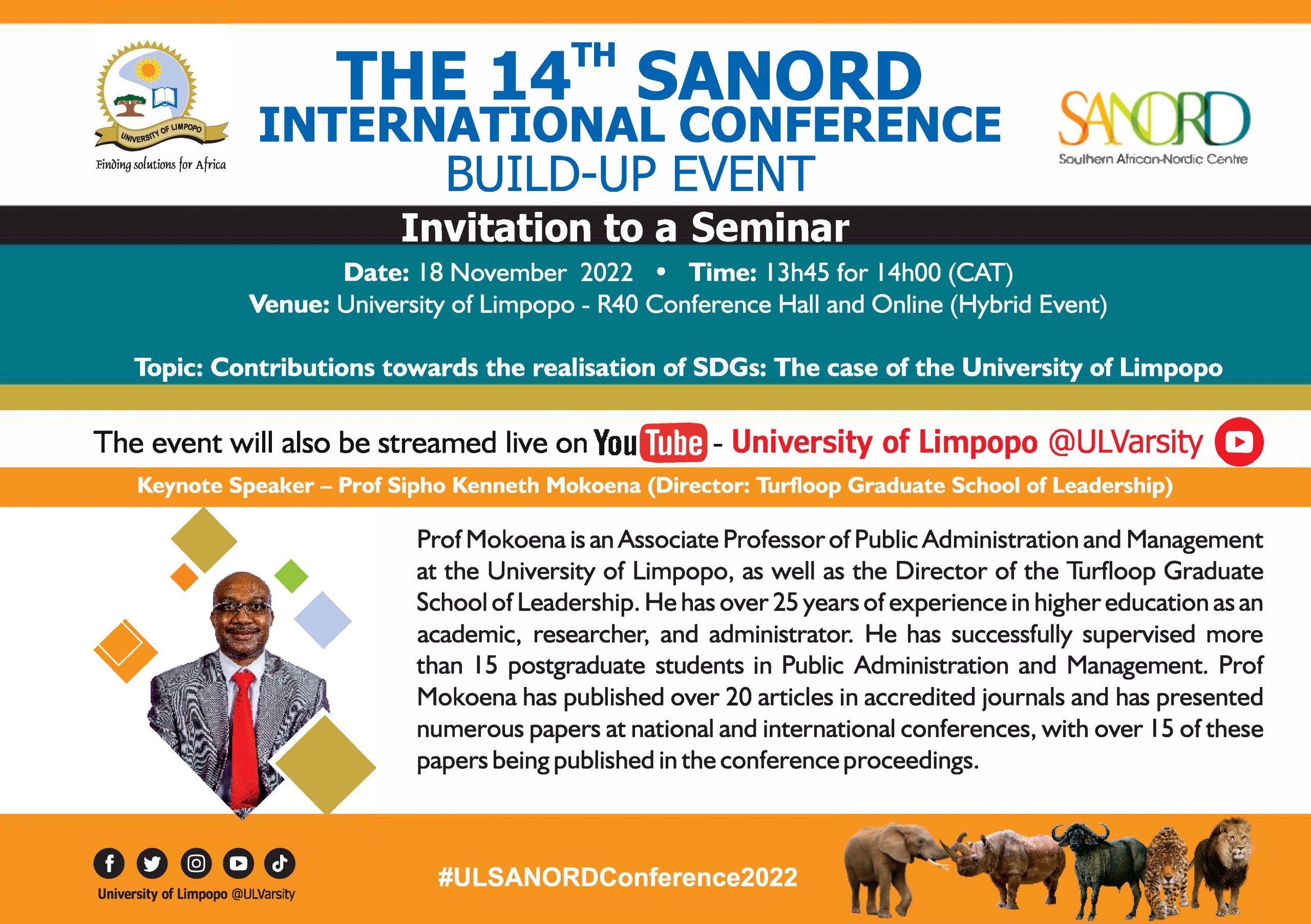 Build up Event – The 14th SANORD International Conference Hybrid Seminar with Prof Mokoena
16/11/2022
Change Everything: Racial Capitalism, Abolition, and the Necessity for Militant Scholarship
The Faculty of the Arts and Humanities, the Centre for Humanities Research and the Department of Anthropology are pleased to invite you to The Annual Distinguished Dean's Lecture by Professor Ruth Wilson Gilmore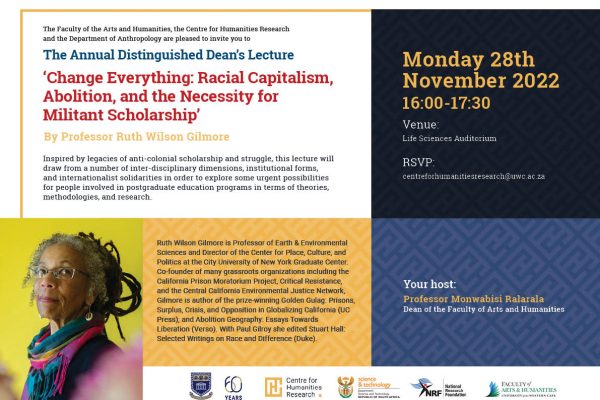 Inspired by legacies of anti-colonial scholarship and struggle, this lecture will draw from a number of inter-disciplinary dimensions, institutional forms, and internationalist solidarities in order to explore some urgent possibilities for people involved in postgraduate education programs in terms of theories, methodologies, and research.
Date: Monday 28th November 2022
Time: 16:00-17:30
Venue: Life Sciences Auditorium
RSVP: centreforhumanitiesresearch@uwc.ac.za
Your host: Professor Monwabisi Ralarala, Dean of the Faculty of Arts and Humanities
About Professor Ruth Wilson Gilmore:
Ruth Wilson Gilmore is Professor of Earth & Environmental Sciences and Director of the Center for Place, Culture, and Politics at the City University of New York Graduate Center. Co-founder of many grassroots organizations including the California Prison Moratorium Project, Critical Resistance, and the Central California Environmental Justice Network, Gilmore is author of the prize-winning Golden Gulag: Prisons, Surplus, Crisis, and Opposition in Globalizing California (UC Press); and Abolition Geography: Essays Towards Liberation (Verso). With Paul Gilroy she edited Stuart Hall: Selected Writings on Race and Difference (Duke).