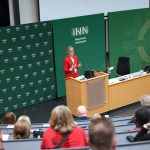 INN University elected to SANORD leadership
28/09/2023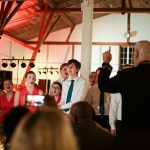 SANORD 2023 Conference Day 2-Thursday Sept 21
05/10/2023
SANORD Heritage Day Celebration 2023
On 27 September 2023 SANORD hosted a heritage day in association with the University of the Western Cape.
The event was geared towards the importance of Heritage Day, which is in celebrating tangible and elusive facets of South African culture, such as artistic expression, our cultural heritage, language, the food we eat, and the land we live on. We commemorate Heritage Day through music, dance, traditional attire, and other performances as we call and awaken the reminiscences of our mutual dynasties and lineages who have bestowed a rich legacy and heritage to us to remind us of our values, norms, and morals that have shaped humanity from ancient times and let the spirit of UBUNTUlead the way.
Theme: Because of our tarnished historical past, our heritage is often associated with negativity. How can we, as academics, change this? What role can academics have in preserving our heritage"?
The event included a welcome by Confucius Institute Co-Director Iris Wu, the keynote address by Dr Matete Madiba Deputy Vice-Chancellor: Student Development and Support, and a wonderful presentation by Hardi Zachariah.
The Heritage Day event was celebrated through song by the University of the Western Cape's Choir who performed for all 100 participants in attendance, followed by an engaging panel discussion by Mr Chevãn van Rooi and Ms. Lolwethu Luthuli which engaged the audience and invoked thought-provoking comments and questions.
Keynote Speaker Prof Matete Madiba – "Ubuntu is a deep philosophy of understanding, understanding who we are and our differences. "
If you were not able to attend the event or follow the discussions online please watch the event on the link below.