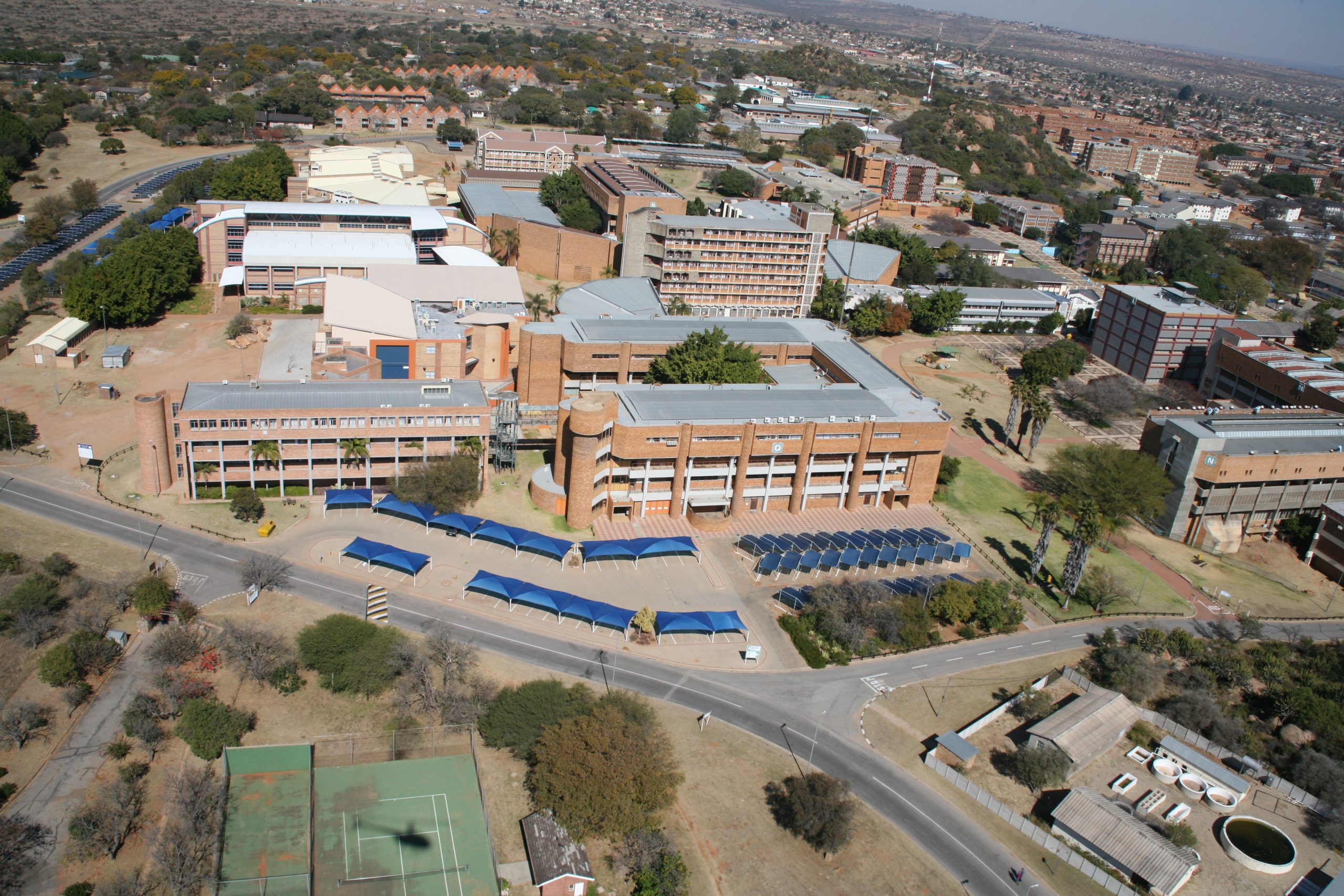 14th SANORD International Conference: Conference Programme
26/09/2022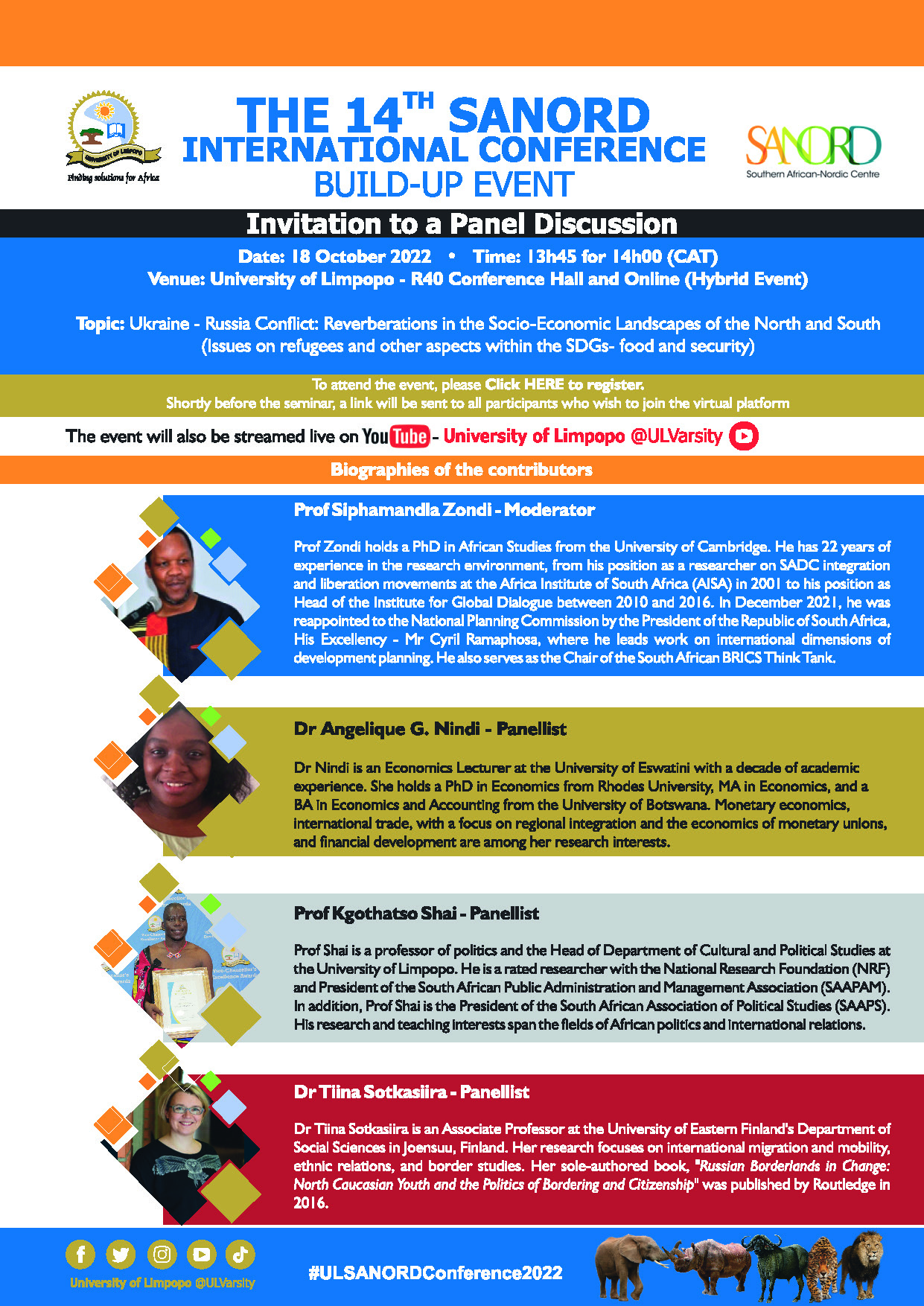 Build up Event-The 14th SANORD International Conference Hybrid Seminars
27/10/2022
Build up Event-The 14th SANORD International Conference
Invitation to a panel Discussion Topic: Steering Higher Education Academia During and post COVID -19: Enhancing aspirations of SDGs
Date:   28 September 2022
Time:   13h45 for 14h00 (CAT)
Venue: University of Limpopo – R40 Conference Hall and Online (Hybrid Event)
Topic: Steering Higher Education Academia During and post COVID -19: Enhancing aspirations of SDGs
labulani Calvin Makhubele – Moderator
Professor at the University of Limpopo in the Department of Social Work.
He successfully supervised more than 35 Master of Social Work and 14 PhD students in Social Work. Prof Makhubele has published more than 80 articles in accredited and refereed journals, edited a book and wrote more than 5 book chapters. His research interest include Public Health Social Work issues, climate change, and migration studies. He has led several domestic and international collaborations and projects with Namibia, Finland and Sweden. He is C3 NRF Rated Researcher and was awarded the accolade of Overall Best Researcher in the university in 2021.
Professor Richard Ndwayamato Madadzhe – Panelist
University of Limpopo: Deputy Vice-Chancellor (Teaching and Learning)
Umesh Bawa – Panelist
Clinical Psychologist and Academic in the Department of Psychology at the University of the Western Cape, Cape Town, South Africa.
He is the Director of International Relations at UWC and SANORD, a consortium of Nordic and Southern African institutions. He also serves as a senior team member on key community-engaged research projects led by the University of South Africa's Institute for Social and Health Sciences.
Dr Linda Meyer – Respondent
Head of Operations at Universities South Africa (USAf).
Linda holds a Doctor of Philosophy (RSA), Doctor of Business Administration (USA), Masters of Business Administration (UK), Post Graduate Diploma in Management Studies (UK), Bachelor of Business Administration and several other Diplomas and Higher Certificates and professional certifications. Dr Meyer served on various governance structures (past and present) including, the South African Magistrates Commission, South African Qualifications Authority, Higher-Health, the Commission for Conciliation, Mediation and Arbitration (CCMA), Department of Justice and Constitutional Development (DoJ&CD), Services SITA, SA SMME Foundation, South African Private Higher Education (SAPHE), DHET, ITDP SITA etc.