Summer and winter schools

AU Summer University is Aarhus University's summer school which takes place every year in July and August. The programme consists of a broad variety of courses, taught in English at Bachelor's and Master's level in the fields of Arts, Business and Economics, Business Communication, Political Science and Law, Health, and Science and Technology.

Every summer VIA University College offers different summer schools in Denmark and abroad.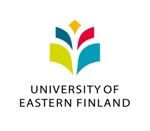 The UEF Summer School 2016 runs two weeks in August both at the Joensuu and Kuopio campuses. All courses offered are credit-bearing. The courses are aimed at Master's level students in particular, and the language of instruction is English. Students completing a course will be issued an official transcript and a certificate of attendance.

The Jyväskylä Summer School offers courses for advanced master's students, graduate students, and post-docs in the various fields of science and information technology. The language of instruction is English in all courses. The most important aims of the Summer School are to develop post-graduates scientific readiness and to offer students the possibility to study in a modern, scientific environment and to create connections to the international science community.

University students and graduates from all over the world have the opportunity to attend international summer courses with high-quality teaching and inspiring atmosphere. The course offering consists of one- and two-week courses covering various academic fields and up-to-date topics with a multidisciplinary approach. Courses are intended for advanced Bachelor's degree, Master's degree and PhD students.

The Turku International Summer School offers students from all over the world an excellent opportunity to combine studying with an active social programme. The Summer School is organised in cooperation with the University of Turku and the Turku University of Applied Sciences.

Finland Futures Academy (FFA), a network of 10 Finnish universities, arranges a short summer school course annually on various topics related to the field of Futures Studies.

The Bergen Summer Research School is a collaboration between different Norwegian research institutions (e.g. University of Bergen and Bergen University College) that offers PhD candidates and junior researchers the opportunity to work together with internationally renowned scholars. Previous themes include Sustainable Development Goals, Food as a Global Challenge and Transnational Migration and Global Development.

Linköping University launches its first International Summer Academy in 2016. The programme gives international students an opportunity to study in Sweden for one month, choose from a number of high-quality courses and gain cultural insights together with other students from all over the world. All the courses will be taught in English and are full-time. 

Justice through Education (JustEd) Summer School is an annual intensive course, organised by the Nordic Centre of Excellence JustEd. 2016 theme is "Cultures of Justice" and it is arranged in Gothenburg, Sweden. The location varies yearly. The course is open for PhD students from different disciplines in education. Student's research projects should relate to questions on how education contributes to further or hinder justice.

​Nordic Research Symposium is a summer school organised by University West for PhD students. The course is interdisciplinary and consists of lectures by eminent researchers and is workshop-oriented.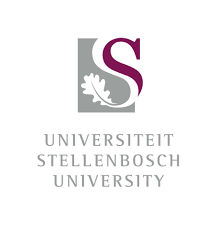 ​Stellenbosch University organises a 4-5 week summer school where the attendants can learn about life in post-Apartheid South Africa and experience the culture of the Western Cape. The academic programme is a well-balanced combination of theory and practice and consists of lectures, group discussions and field trips, and is taught by Stellenbosch University faculty and other South African experts.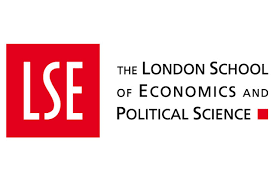 London School of Economics and University of Cape Town organise in collaboration an annual, two-week 'summer school' style programme that provides the students, graduates and professionals from across the globe with an opportunity to study social science issues relevant to Africa today across subject areas as diverse as international relations, economics, management, government, geography, law, media and social policy.

​The OIE works together with global partner institutions and NMMU academic departments to conceptualise programmes that are academically sound, cost-effective and efficiently executed. The summer school offers the opportunity to experience the wildlife, history and culture of South Africa through a set of short programs and spend 3-8 weeks in South Africa.

The Prague Summer Schools are designed to bring together undergraduate and graduate students of various academic backgrounds from all over the world. They aim to contribute to international dialogue on the important social and economic issues thereby bringing a large group of international students to Prague to spend one week in challenging and intensive educational environment.